Makarlu – Inspired by Nature. Designed for Movement.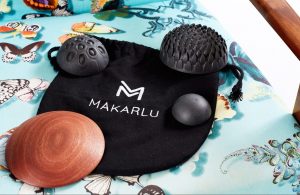 Dear Pilates friends,
we want to announce a workshop event for the coming Sunday 13th January at our studio,
What time? 11am – 1pm.
Carla Mullins from Body Organics in Brisbane is visiting us to present a 2 hour workshop introducing the Makarlu, a massage and balance tool to incorporated into Pilates exercises on the mat or with the equipment and useful in your home setting as self-massage for fascia release and for balancing exercises to improve your body's proprioception and coordination.
The Makarlu dome system is a newly developed product, well crafted, where Carla gave a lot input onto the design for the functionality of its various applications.
For information on the Makarlu please follow the link to the Body Organics website:     https://www.bodyorganics.com.au/makarlu/
and for specific information on its application for plantar fasciitis read Carla's blog:    https://www.bodyorganics.com.au/plantar-fasciitis-exercises-makarlu/
About Carla Mullins
Over many years Carla explored many mind-body techniques and movement methods and can well be called a Pilates expert. Her business has evolved into one of Brisbane's best multidisciplinary health care practices. Besides providing a wide array of client care in physical health with her team of Pilates teachers and complementary health practitioners, she is also an educator in the Pilates Method, running teacher training curricula and workshops for skills development and mentoring of instructors.
We are looking forward to have Carla as a well of knowledge visiting us here in Ballina.
Everyone is invited to take part in this workshop, suitable for clients and also teachers.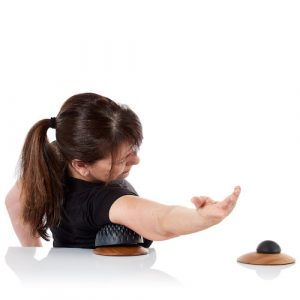 For bookings please click the following link to the Body Organics website
https://www.bodyorganics.com.au/shop/anatomy-dimensions-courses/makarlu-masterclassballina-january-2019/#.XDKrbxBoQ-U
The workshop on Sunday will consist of:
// an introduction and ideas on the various configurations of the Makarlu domes
//Mat class using Makarlu as a prop , 45 minutes
// Markarlu as a prop with Pilates Apparatus  45 minutes
The participants would each receive a set of makarlu ( $200 value a pair in itself) and a 90 minute class on how to use it for a total of $250.
Looking forward to see you at the clinic.